Our Team
Our Doctors
Our Office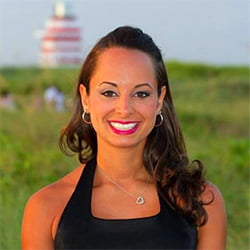 Heidi Meeker, BSN, RNC-OB, MNN, LRN, EFM / Cofounder
Heidi is a registered nurse with 17 years of experience. She has worked in Adult Medicine, Psychiatry, Home Care, Nursing Management and for the majority of these 17 years she has been a Labor and Delivery nurse which is her passion. Heidi loves empowering women to find their inner strength and helping guide the newborns safely into this world. She has additional training and advanced certification in lactation, Inpatient Obstetrics, Electronic Fetal Monitoring, Maternal Newborn Nursing and Low Risk Newborn. Heidi is the cofounder of Elliston Pediatrics and Dr. Elliston's wife.
Together they are the proud parents of two teenagers, Isabela and Liam, who are the inspiration for making Elliston Pediatrics the best medical practice you will ever find! As a nurse, mother of two and wife of a pediatrician, Heidi can be an additional support to answer any questions parents might have. Her goals and efforts are spent making sure your pediatric practice not only provides the best medical care to your children but also can support, guide and empower parents to make life as stress free as possible.
She and Dr. Elliston are always working to stay ahead of medical, technological, or social changes that may affect or improve the care of your children. Dinner conversations in their home are extra nerdy!! When she can find free time, she loves cooking, eating, exercising and cuddling with her kids (if they let her 🙂 )
---
---
---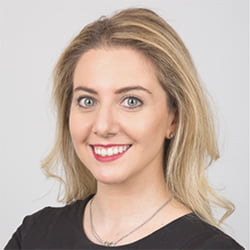 Heather Susca – Office Manager/Patient Advocate
Heather has over ten years of experience working in multiple administrative positions including front desk, surgical coordination, medical billing, and operations management at several different specialty practices. Throughout each practice she has always carried and valued a "Patient Comes First" attitude to make sure patients always walk away with an experience that exceeds expectations. With high attention to detail, analysis, and outside-the-box approaches, she has helped practices optimize operations without diluting high quality patient care. Heather can advocate for our parents with specialist's offices, insurance companies and overall help better navigate your children's care.
Outside of healthcare, her true passions are figure skating, exploring new restaurants, and spending time with her family and friends.
---
---
---
Jaime Hilliard – Practice Manager/Administrator, CMOM
Jaime is a Member of the American Academy of Pediatrics, Section on Administration and Practice Management (SOAPM). She brings over 14 years of pediatric primary care experience to Elliston Pediatrics. She has studied business, medical practice management, and marketing. Jaime is in charge of coordinating business operations and patient management, as well as keeping us up to date and in compliance with the ever changing business aspects of pediatric medical practice. Anything from insurance and physician credentialing, supply management, and price negotiations. She can do it all!!
In her time away from work, Jaime enjoys exercising, sports, concerts, traveling, and spending time with her husband, two sons, and sweet grandson.