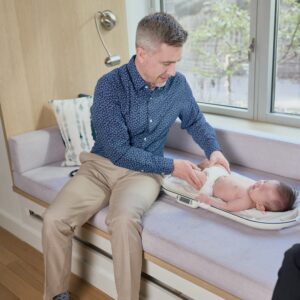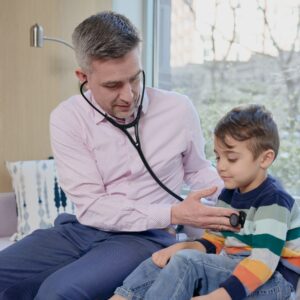 About Our Membership
Welcome to a new standard of personalized care. With an Elliston Pediatrics membership, you'll receive dedicated attention, unhurried appointments, and a genuine partnership for your child's well-being. From preventive care to managing conditions, Elliston Pediatrics is your advocate, providing direct communication and tailored support. Experience healthcare reimagined, where your child's health and needs are the priority.

What's Included
Learn More About Our Membership Options!
Join our pediatric family and experience comprehensive care for every age and stage – because your child's health knows no bounds
Frequently Asked Questions
How much does an annual membership cost?

The final cost is specific to each family's needs and it is subject to change. However, the daily cost of our memberships generally averages out to less than $20 on a per patient basis. Contact our office for a quote for your specific family.
How many children are included in a membership?

We have a variety of membership packages that accommodate small and larger families. Our aim is to foster meaningful, continuous relationships with every family, witnessing their growth and evolution under the care of the same pediatric team.
Does my insurance cover the membership fee?

No, the yearly fee covers the non-medical services listed above, which are not covered by your insurance plan. Many families are able to use their employer provided FSA/HSA benefits to cover the fee. However, we do bill insurance on an in-network basis for all of the medical care they are responsible to pay for.
Can grandparents, loved ones or employers gift a membership to my children?

Yes! There is no better gift than the gift than the peace of mind 24/7 access to reach the pediatrician can offer not to mention having a doctor that comes to you. Our membership makes a wonderful gift or employer benefit.
What ages do you care for?

We take care of children from birth through 21 years old. In fact many of our parents pre-register well before their first child is born to take advantage of our free prenatal support.
Is there anything that an office based pediatrician can offer that can not be done at home? 

Absolutely not and we offer many additional benefits that are not available in most office settings
Do you limit the amount of memberships you can offer?

Yes. In order to provide personalized care to each family we must limit the number of new patients. Once the practice reaches capacity, interested families will be placed on a wait-list and notified when a spot becomes available.
Will my child(ren) be seen by the same pediatrician for every visit?

Yes, we try to keep the primary care pediatrician consistent for continuity of care, however there may be times for urgent visits when they will be seen by a different provider to facilitate an even faster response time. All of our clinical staff have access to the medical record and know every child in the practice. No single person can ever know and do it all, and our dedicated team approach ensures that your family can always have the very best and fastest care.